Force of Will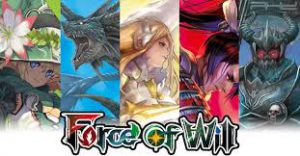 Visit www.fowtcg.com for more details about this great new game!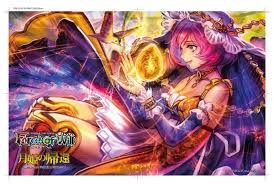 Gamers Guild hosts Force of Will TCG Events every Saturday @6pm!
$5 Constructed  Format
Pack Per Win Prize Payout 
Promos for Top 4 and Playmats for first when available!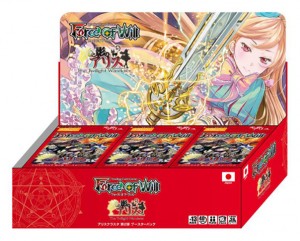 Boosters are $4.00 and Booster Boxes are $100.
We stock the following  releases at this time:
Crimson Moon Fairy Tale
The Castle of Heaven and the Two Towers
Moon Priestess Returns
The Millennia of Ages
The Seven Kings of the Lands
The Twilight Wanderer
New Starter Decks are available featuring the following J-Rulers!
Faria, the Sacred Queen 
Melgis, the Flame King
Arla, the Winged Lord
Machina, the Machine Lord
Pricia, the Beast Lady
Rezzard, the Undead Lord
Valentina, the Princess of Love
Only $15.00 ea!