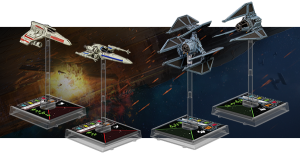 Wave IV ships are here!
Rebels now have E-wings and Z-95 headhunters!
The Imperials counter with Tie Phantom and Tie Defender!
All are $14.95ea.
Supplies are limited and FFG has not commented on when more will be released.
Also don't miss out on our 100pt event on Sunday June 29th to celebrate this addition to the game!