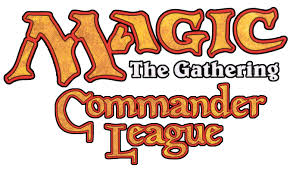 Every Saturday @ 5:00pm
$5.00 entry
Format:
Two Rounds of multiplayer pod play using our league scoring system.
Door Prizes: 
A player at each pod, each round is awarded a random prize (usually a booster).
Weekly Prizes:
The Top 4 point earners for the event are awarded packs based on attendance.
Monthly Prizes:
All entry fees are totaled for the month.
The top 6-8 players split an amount of store credit equal to the total entry fees for the month!
To communicate with other local players or to see our scoring system please join our NC Gamers Guild Commander Group on Facebook!