Check out all the great events we have going on. We have something for everyone. Subscribe to our calendar to see when we add something new. Only interested in a certain game? Filter the calendar and you can subscribe to just the events that interest you.
Jun
8
Sat
6-8-19 Modern Horizons Prerelease Draft
Jun 8 @ 12:00 pm – 8:00 pm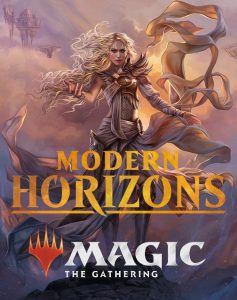 Saturday, June 8th
@12:00pm
$25 Entry
***Please note this is a draft***
***There is no possibility of late entry***
Modern Horizons Draft Format
1st: 36 packs
2nd: 20 packs
3rd-4th: 12 packs
5th-8th: 8 packs
__________________
9th-16th: 4 packs
__________________
Preorder your boxes @Gamers Guild now for $200!