Events
Check out all the great events we have going on. We have something for everyone. Subscribe to our calendar to see when we add something new. Only interesed in a certain game? Filter the calendar and you can subscribe to just the events that interest you.
13
Sat
All-day
Heroclix
Jan 13 @ 12:00 pm – 3:00 pm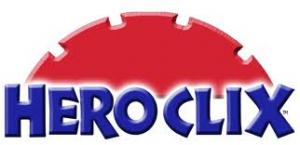 Every Saturday @ 12:00pm Constructed events are $10. Sealed Events are $25. The format for our Heroclix events changes from week to week.
6:00 pm
Gamers Guild Tabletop Night
Gamers Guild Tabletop Night
Jan 13 @ 6:00 pm – 9:00 pm

Every Wednesday & Saturday night at Gamers Guild is our Table Top Night.  Each week  GG will feature a new games for players to learn and have fun. Want to expose your favorite game to[...]