Check out all the great events we have going on. We have something for everyone. Subscribe to our calendar to see when we add something new. Only interested in a certain game? Filter the calendar and you can subscribe to just the events that interest you.
5
Thu
All-day
7:00 pm
Thursday Night Brawl!
Thursday Night Brawl!
Dec 5 @ 7:00 pm – 10:00 pm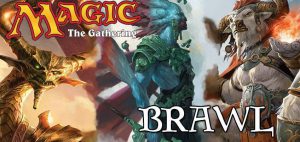 Weekly Events Every Thursday @ 7:00pm $5.00 Entry PRIZES 1st:  8 packs 2nd:  6 packs 3rd-4th:  3 packs Brawl Format Rules Available Here Swiss Rounds will be 1v1 25 Life Top 4 will be a …