Journey Into Nyx Game Day!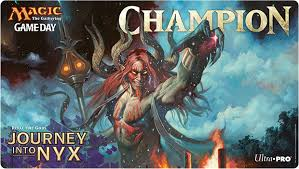 Saturday, May 24th 1:00pm
$10.00 Standard
Check out the special events page for all the info.  Two participation cards for the first 30 players.  Awesome Top 8 EA Foil and a great foil and playmat for 1st.  Oh and 3 packs per player to be split amongst top 8!  The more people that play the more you can win!