Mage Knight is back!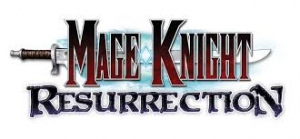 Mage Knight: Resurrection is a fantasy miniatures line utilizing the Combat Dial System game platform that the original Mage Knight game pioneered. Each of the 25 miniatures in the line will incorporate SwitchClix technology, and include two dials: one designed for the Mage Knight 2.0 rules, and a second HeroClix P.A.C. -compatible dial.
This is the game that started the Clix sensation!  Without the success of Mage Knight, Heroclix wouldnt exist and other properties such as Battletech and Shadowrun may have died out as well.
Mage Knight: Resurrection will be sold in both full starter sets and collectible booster packs.