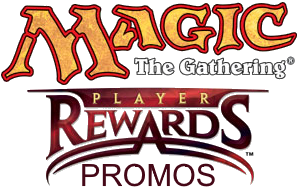 Beginning Thursday, February 16th GG will be tracking Standard event participation and results.
We will be tracking event participation and results until Sunday, April 16th.
All Standard events during this window will count.
This includes all Thursday and Sunday weekly events, as well as, special events (PPTQs, GPTs).
  Extra Standard events added to the schedule such as the FREE Saturday Standard
event added for February 18th will also count.
Please check the weekly "What's Happening" post so you do not miss any events!
PRIZES
The first 30 players to participate in at least 6 Standard events during that time
will earn one of five Player Reward promo foil lands!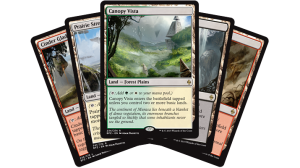 Additionally, GG will be awarding 3 exclusive Player Reward Playmats.
We will award the 3 playmats to the following players:
Most Standard Event Participation
Most Standard 1st Place Finishes
Most total points accumulated in Standard
**We will award 3 different players so some rewards may pass down **
**Ties will be broken first by number of events, number of wins, then total points**