Star Wars X-wing Preview Event!

Check out our upcoming X-wing preview event!  Sunday, June 1st @ 2pm Gamers Guild will be hosting a preview event for Assault on Imdaar Alpha!
Fight your way through the competition with your best 100pt squad to win one of the new figures from wave IV!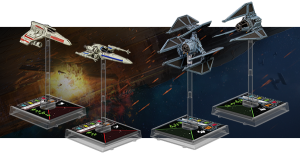 Full details on the special events page!
Let Gamers Guild know if you'd like to participate in weekly X-wing events!  Email us at gamersguildnews@yahoo.com or post a message on our Facebook page https://www.facebook.com/NCGamersGuild