Welcome to Gamers Guild!
Gamers Guild has served area gamers for over 25 years.
GG carries a wide variety of card, board, miniatures, role-playing games, and collectibles.
Visit us for the area's best prices and selection!
We support our Military, Students, and Educators every day with a 10% discount
on all products not already offered at a better discount!
We have events nearly everyday. Visit the events page so you don't miss out on any of the action.
Recent News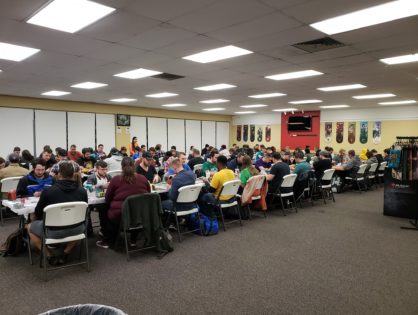 84 Players @ Gamers Guild for the Ravnica Allegiance Midnight Prerelease!Thanks for playing everyone!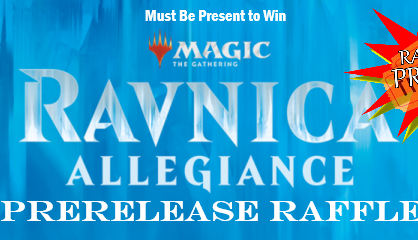 Featured Prize Ultimate Masters Box Topper FOILS Karn, Scion of Urza Crucible of Worlds Treasure Map Mox Amber Gilded Lotus…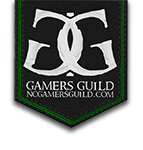 Guilds of Ravnica Midnight Prerelease! Preregister to represent the Guild of your choice! *Limited to 20 per guild per event*…
Join Gamers Guild every Friday!
Stop by and see us any Friday for  your choice between any two of our FNM events. $12 FNM Draft & $5 FNM Modern. Check out the full details on the event calendar!
Gamers Guild carries many amazing collectible card games.