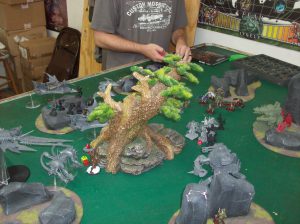 At Gamers Guild, we carry a ton of miniatures games!
Warhammer 40k: Kill Team
Age of Sigmar
Age of Sigmar: Warcry
Warhammer Underworlds
Blood Bowl
Necromunda
Marvel Crisis Protocol
Star Wars Legion
Star Wars Armada
Conquest
and more!
Fridays and Saturdays feature the most miniatures gamers 
but we have space for you to play your favorite game every day!
Don't miss out on any upcoming Miniatures events. 
Check out the events page to see what the Guild has planned for your game!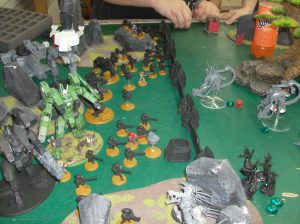 Save some cash at the Guild with our discounts!
Games Workshop products are always 15% off!
Don't forget about our Store Wide discount as well!   
All products not offered at a better discount are 10% off for everyone!