Check out all the great events we have going on. We have something for everyone. Subscribe to our calendar to see when we add something new. Only interested in a certain game? Filter the calendar and you can subscribe to just the events that interest you.
Apr
11
Sat
Weekly Commander League
Apr 11 @ 5:00 pm – 9:00 pm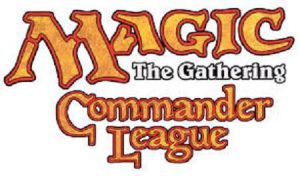 Every Saturday @ 5:00pm
$5.00 entry
Format:
Two Rounds of multiplayer pod play using our league scoring system.
Door Prizes:
A random player at each pod in the first round will receive a door prize at random (usually a booster).
Weekly Prizes:
Top point earners for the weekly event (usually 6-8 spots) are awarded packs based on attendance.
Monthly Prizes:
All entry fees are totaled for the month.
The top 8 players split an amount of store credit equal to the total entry fees for the month!
To communicate with other local players or to see our scoring system please join our NC Gamers Guild Commander Group on Facebook!
Also, visit www.leagueparun.com for an overview of our league system and to view rules sheets when they are posted!
Gamers Guild Board Game Night
Apr 11 @ 6:00 pm – 9:00 pm

Every Monday, Wednesday and Saturday night at Gamers Guild is Table Top Night. 
Each week our gamers will feature new games for players to learn and have fun.

Want to expose your favorite game to some new players? 
Bring it and show players why you love your chosen game!
Groups and families are welcome. 
Gamers Guild wants to build a wonderful community of gamers who simply love games. 
Whether your are competitive or casual we'd love to have your help. 
Magic Pioneer Event
Apr 11 @ 7:00 pm – 10:45 pm
Apr
12
Sun
Age of Sigmar Weekly Meet Up
Apr 12 @ 12:00 pm – 6:00 pm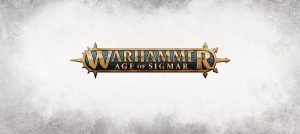 Join Gamers Guild's Age of Sigmar Community!
Meet Up every Sunday to get in games, work on models, or to just talk shop.
Gamers Guild has space everyday with 9 "Warhammer" tables available for open use!
Join our Facebook group NC Gamers Guild 40k to meet other locals and set up games!
Gamers Guild offers a 15% discount off of GW products everyday!
We can also order your web exclusive items at the same discount!
Look at the weekly event summary for league and other event info!
Cardfight Vanguard
Apr 12 @ 1:00 pm – 4:00 pm
Heroclix
Apr 12 @ 2:00 pm – 5:00 pm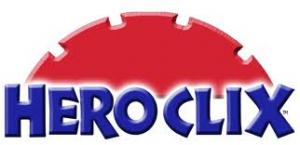 Every Sunday @ 2:00pm
Formats will change each week
Check the GG Weekly Event Summary each Monday for details.
Join our NC Gamers Guild Heroclix group on Facebook to discuss the game with locals and to set up games anytime!